We are bringing Inventionland Institute's Day of Innovation to Reynoldsburg!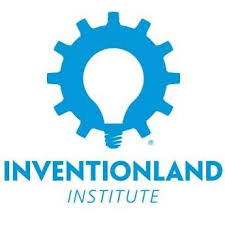 Please join us for a FREE Professional Development day full of STEAM activities and professional learning centered around projected-based learning and innovative learning spaces with the Inventionland Institute team, Reynoldsburg City Schools and Berkshire Local Schools. Enjoy hands-on activities, get an in-depth look at the innovation curriculum to see how it engages learners during and after-school and directly supports the OhioMeansJobs Readiness Seal.
Date: Monday, November 4, 2019. (9:45am – 2:30pm)
Location: This great day will be held in the brand new Innovation Lab at Hannah Ashton Middle School. (1482 Jackson Street, Reynoldsburg, OH 43068)
Lunch will be provided by Inventionland Institute. Contact Hours will be issued for this event.
Click HERE to see agenda and register for this FREE Professional Development day.