Leveraging LinkedIn in High School
If I had a dollar for every time I heard the saying It's all about who you know, I'd never have to work again! In 2016, LinkedIn reported as many as 70% of professionals hired had a connection at their company (News.LinkedIn.com). This is an incredibly powerful tool in today's job market, and students should be learning to take advantage of it. 
Although Generation Z is no stranger to social media, LinkedIn isn't like Instagram, Twitter, or Facebook and should be used differently from the other sites. Whether sharing accomplishments, posting career or school-related updates, or even making connections, students need to be professional in their approach.
Why should high school students begin using LinkedIn?
Although high school students may not have long resumes with decades of experience, this starting point will allow them to 'connect' with friends, family, coworkers, mentors, and professionals in their aspiring field of interest. This helps them learn from others, keep up on their connections' career accomplishments and potentially reconnect or work together in the future. This platform can act as a resume and a catalog for certifications, degrees, work experience, etc.
How to support students as they begin on LinkedIn?
First, when creating an account, students should use a professional profile photo. These don't need to be taken by a professional photographer, but students should avoid photos with multiple people in them, silly pictures, or selfies. It's best to have someone else take the headshot and should be in an area with good lighting and a clean, simple background. 
Jennifer Savage, Director of Talent Acquisition for T. Marzetti, recommends avoiding 'buzzwords'. These are trendy words or phrases such as; works well with others, hardworking, familiar with technology. Jennifer recommends using more specific language like; achieved ABC, managed XYZ, familiar with X, etc. This gives real examples of your experiences or achievements instead of stating generic skills.
Filling out your profile can be tricky for students due to limited working history, certifications/degrees, etc. However, this does not mean they should leave their profile empty! LinkedIn recommends high school students put their volunteering hours, summer or afterschool programs, awards, teams/clubs, and goals. These show a potential employer their drive, interests, and achievements. Many states, including Ohio, now encourage or require students to earn industry certifications or credentials as part of meeting their state graduation requirements.  LinkedIn is a great place for students to showcase those accomplishments! 
When students take the time now to begin building their LinkedIn profile, they are providing their future selves solid professional networks. Over time, and with continual posts, LinkedIn can lead to great opportunities for young people that they would have never been exposed to otherwise!
Let's connect! Follow the EnvisionEdPlus LinkedIn page here.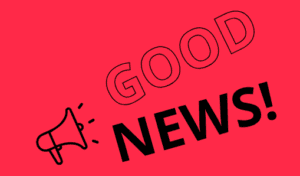 Are you an organization or company in Geneva, Cuyahoga, Summit, Lake, Mahoning, Portage, or Trumbull county? We are happy to open a second year for the virtual youth career fair brought to you by EnvisionEdPlus in partnership with Painesville City Schools, powered by Career Town Network. This year's event will take place the last three weeks of May! If you are a school and are interested in this FREE opportunity for your graduating seniors, learn more and register your school HERE. 
If you are a company interested in participating in this career fair, email Jeannie Mok with Career Town Network. (
jmok@careertown.net)
If you have any additional questions, reach out to Lisa Frasure, Innovation Specialist @ EnvisionEdPlus. (lisajfrasure@gmail.com)