We've all heard (or maybe even tell) the stories of how one landed their career. Whether they began working on a paper route and worked their way up to a magazine editor or a cashier to a top manager. While climbing the corporate ladder is still a very common goal for people today, the path looks a bit different. 
Today, many college graduates are leaving school with little to no experience and tens of thousands of dollars in student loans and thus struggling to find a job that aligns to their career goals and pays enough to cover their bills. At the same time, many businesses are reporting issues with finding employees with the necessary skill set.
Many find themselves in the unfortunate loop of not getting hired due to lack of experience and yet not getting the chance to gain experience. New technologies are slowly taking away entry level positions fit for young people to get their foot in the door and gain skills that only come from working on the job. So, what can we do about it??
How can we help young people avoid this issue?
Joseph Fuller, Professor of Management Practice at Harvard Business School recently conducted research to fully understand the value that apprenticeships really have on companies and young people. As companies struggle to hire, employers are getting creative with their hiring practices and moving away from their traditional ways. This offers young people an entry point into a wide variety of career pathways such as health care, IT, manufacturing, construction, and much more.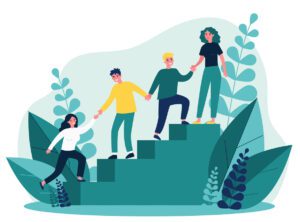 The education system is working to do their part too. Luckily, today there are some really great options to expose young people to career opportunities at a young age and thus help them get involved early to be on track to graduate with knowledge and experience in the field. 
At EnvisionEdPlus, we are hosting our 3rd annual LaunchPad 2023 – Pathways to Possibilities learning event this summer! This fully immersive event is a great option for middle school and high school teams to network with education and industry professionals and experts and work with your team to design, build and sustain career and college pathways for your students. You'll leave LaunchPad with a fully formed 'pathways pitch' and the knowledge and resources to confidently present to your school and community key stakeholders. 
Below are a few of the great organizations that will be presenting and available for a private one-on-one meeting at LaunchPad! 
eDynamic learning has a great virtual career exploration tool that caught the attention of the EEP team. We know that many rural areas don't have a wide range of industry opportunities for their young people. eDynamic Learning offers a simulation that allows students to virtually learn skills that they would normally learn on the job. Students can explore careers in business, fashion, management, anatomy and physiology, animation, engineering, and so much more.
Our friends at TechCOPRS are hard at work expanding access to high-quality computer science learning experiences for all youth. Thanks to their programs, young people can make connections between the technology they love, and the educational and career pathways associated with the creation of it. Their camps give students the chance to explore and learn about STEM, 3D printing, programming, robotics, and so much more.
Other LaunchPad presenters include; 
Franks Research Group,

Junior Achievement,

Buckeye Education System,

Ohio Afterschool Network,

Young Entrepreneur Institute, 

Ohio STEM Learning Network,

Perry Local Schools,

Riverside Local Schools,

Allen County Educational Service Center,

Edison Local Schools,

& so much more!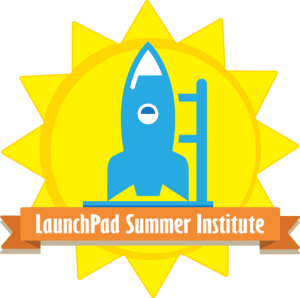 Register your school team today!